Nexus wiring accessories
Delivering high quality and innovative Wiring Accessories, Circuit Protection and Portable Power products for a global customer base
configure
finish:
brushed stainless steel
Three stocked finishes - Polished Chrome, Brushed Steel and Black Nickel
Stunning aesthetics - lightly lacquered surface to reduce fingerprints, no visible plastic around switches, and a modern round edge slim profile
Configurable and customisable options with Grid and Euromodule range extensions
Contractor friendly installation - Angled in-line colour coded captive terminals and twin earth for high integrity circuits
Full range of wiring accessories available including plate switches, dimmers, combinations plates, 45A, coaxial & satellite, telephone & data, keycard, and more
Delivering high quality and innovative Wiring Accessories, Circuit Protection and Portable Power products for a global customer base.
With over 80 years of experience in manufacturing and distribution of electrical accessories, the Luceco Group has gained an invaluable reputation.
Our reputation is based on the reliability and functionality of our innovative products. Offering market leading warranties, technical support, dedicated customer service and marketing backup, we aim to make it easy for customers to specify and install circuit protection devices and wiring accessories from the Luceco Group.
---

Wiring devices
Comprehensive ranges of switches and sockets in both plastic and decorative metal finishes, including USB charging sockets, Wi-Fi, Smart, and exterior IP weatherproof accessories.
---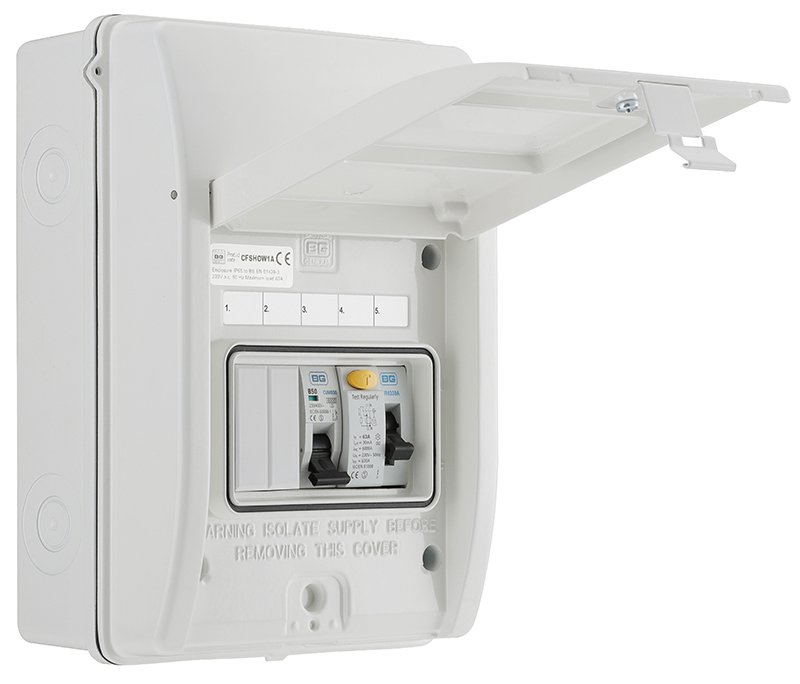 Circuit protection
Fortress Metal Consumer Units feature a modern stylish design in gloss white finish, complementing the Nexus Wiring Accessories profile.
Tested to all relevant standards, Fortress offers fast and simple installation, flexibility for maximum circuit combinations including easy upgrades and peace of mind with a 10 Year Guarantee on faulty materials and workmanship.
---
Quality and reliability
We operate a BSI approved ISO 9001:2015 accredited quality management system, our product ranges have been tested and approved by many recognised accreditation authorities including ASTA, SASO, G-Mark and EQM.
Confident in the quality of workmanship and materials we are proud to offer substantial guarantees of up-to 30 years on our product ranges.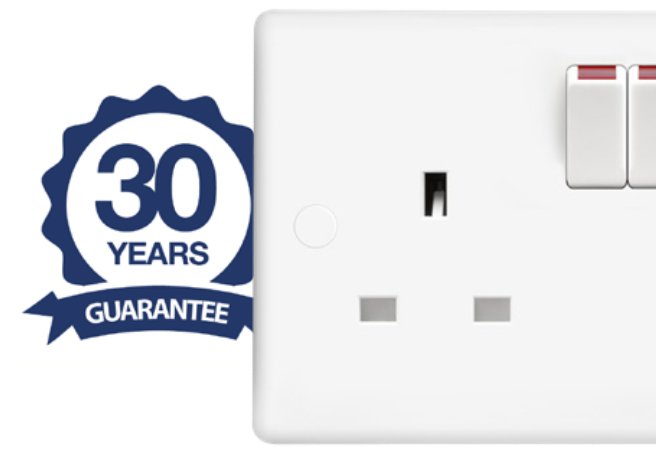 Loading resources...
resources
Download individual items by pressing Alternatively add resources to your crate to download as a batch by pressing next to an item. Click in the header to manage and download your resources
| code | finish | insert colour | USB | 240V power |
| --- | --- | --- | --- | --- |
| NBN21B | Black nickel | Black | N/A | Single socket |
| NBN21U2B | Black nickel | Black | 2x USB-A 10.5W | Single socket |
| NBN22B | Black nickel | Black | N/A | Double socket |
| NBN22U3B | Black nickel | Black | 2x USB-A 15.5W | Double socket |
| NBN22UAC30B | Black nickel | Black | 1x 30W USB-C, 1x 27W USB-A | Double socket |
| NBS21B | Brushed steel | Black | N/A | Single socket |
| NBS21U2B | Brushed steel | Black | 2x USB-A 10.5W | Single socket |
| NBS22B | Brushed steel | Black | N/A | Double socket |
| NBS22U3B | Brushed steel | Black | 2x USB-A 15.5W | Double socket |
| NBS22UAC30B | Brushed steel | Black | 1x 30W USB-C, 1x 27W USB-A | Double socket |
| NBS21G | Brushed steel | Grey | N/A | Single socket |
| NBS21U2G | Brushed steel | Grey | 2x USB-A 10.5W | Single socket |
| NBS22G | Brushed steel | Grey | N/A | Double socket |
| NBS22U3G | Brushed steel | Grey | 2x USB-A 15.5W | Double socket |
| NBS22UAC30G | Brushed steel | Grey | 1x 30W USB-C, 1x 27W USB-A | Double socket |
| NBS21W | Brushed steel | White | N/A | Single socket |
| NBS21U2W | Brushed steel | White | 2x USB-A 10.5W | Single socket |
| NBS22W | Brushed steel | White | N/A | Double socket |
| NBS22U3W | Brushed steel | White | 2x USB-A 15.5W | Double socket |
| NBS22UAC30W | Brushed steel | White | 1x 30W USB-C, 1x 27W USB-A | Double socket |
| NPC21W | Polished chrome | White | N/A | Single socket |
| NPC21U2W | Polished chrome | White | 2x USB-A 10.5W | Single socket |
| NPC22W | Polished chrome | White | N/A | Double socket |
| NPC22U3W | Polished chrome | White | 2x USB-A 15.5W | Double socket |
| NPC22UAC30W | Polished chrome | White | 1x 30W USB-C, 1x 27W USB-A | Double socket |