Workstation sets for the office
The easy way to order everything needed to power an individual workstation
BS6396 compliant solutions for safe office working

Ordering one of our product bundles ensures you have everything needed to supply 13A power, USB charging and connectivity to each desk on your project.
We include all the cables, connectors, risers and baskets within each set. As everything is Nexus branded compatibility is never an issue, all parts simply clip together with a reassuring click.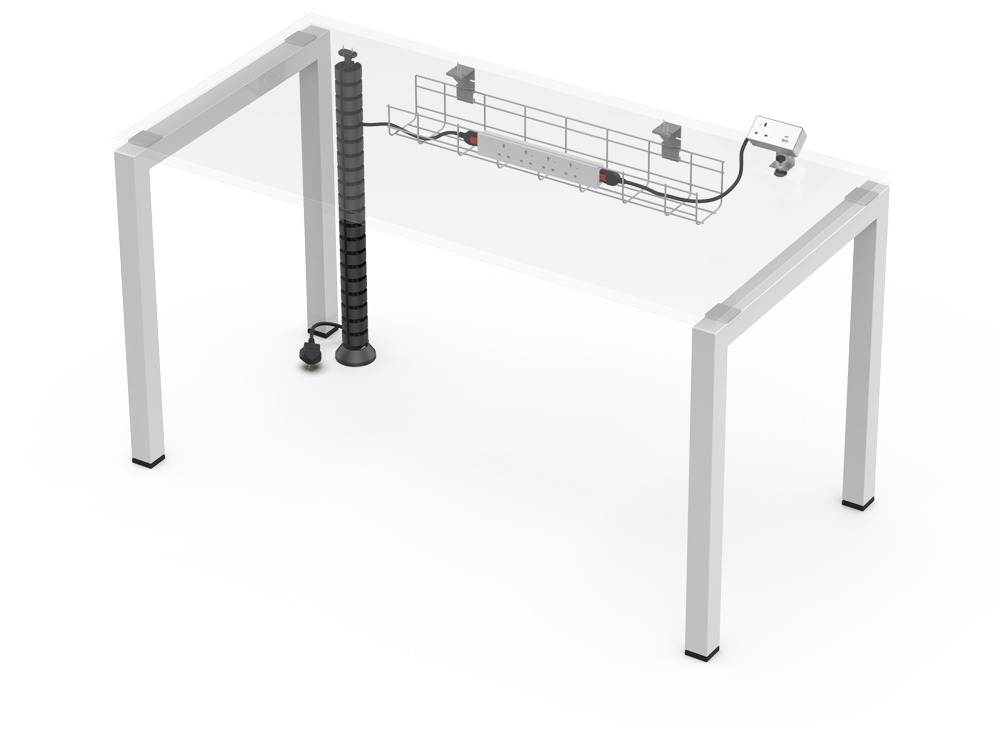 which set is right for you?
Loading resources...
resources
Download individual items by pressing Alternatively add resources to your crate to download as a batch by pressing next to an item. Click in the header to manage and download your resources
| set | code | power module | under desk module | cable basket | mains lead | cable spine |
| --- | --- | --- | --- | --- | --- | --- |
| 1 | NWS101001B | OSL101S1B Silver housing, black veneer | 4 socket, black | Silver Nexus Pro 750mm | 5M 13A UK, black | Black |
| 2 | NWS101001W | OSL101S1W Silver housing, white veneer | 4 socket, white | Silver Nexus Pro 750mm | 5M 13A UK, white | White |
| 3 | NWS102001B | OSL200BS1B Silver housing, black veneer | 4 socket, black | Silver Nexus Pro 750mm | 5M 13A UK, black | Black |
| 4 | NWS102001W | OSL200WS1W Silver housing, white veneer | 4 socket, white | Silver Nexus Pro 750mm | 5M 13A UK, white | White |
| 5 | NWS103001B | OSL103S1B Silver housing, black veneer | 4 socket, black | Silver Nexus Pro 750mm | 5M 13A UK, black | Black |
| 6 | NWS103001W | OSL103S1W Silver housing, white veneer | 4 socket, white | Silver Nexus Pro 750mm | 5M 13A UK, white | White |
| 7 | NWS103011B | OSL103S1B Silver housing, black veneer | Nexus Pro 4 socket + RCD | Silver 750mm | N/A | N/A |
| 8 | NWS103011W | OSL103S1W Silver housing, white veneer | Nexus Pro 4 socket + RCD | Silver 750mm | N/A | N/A |