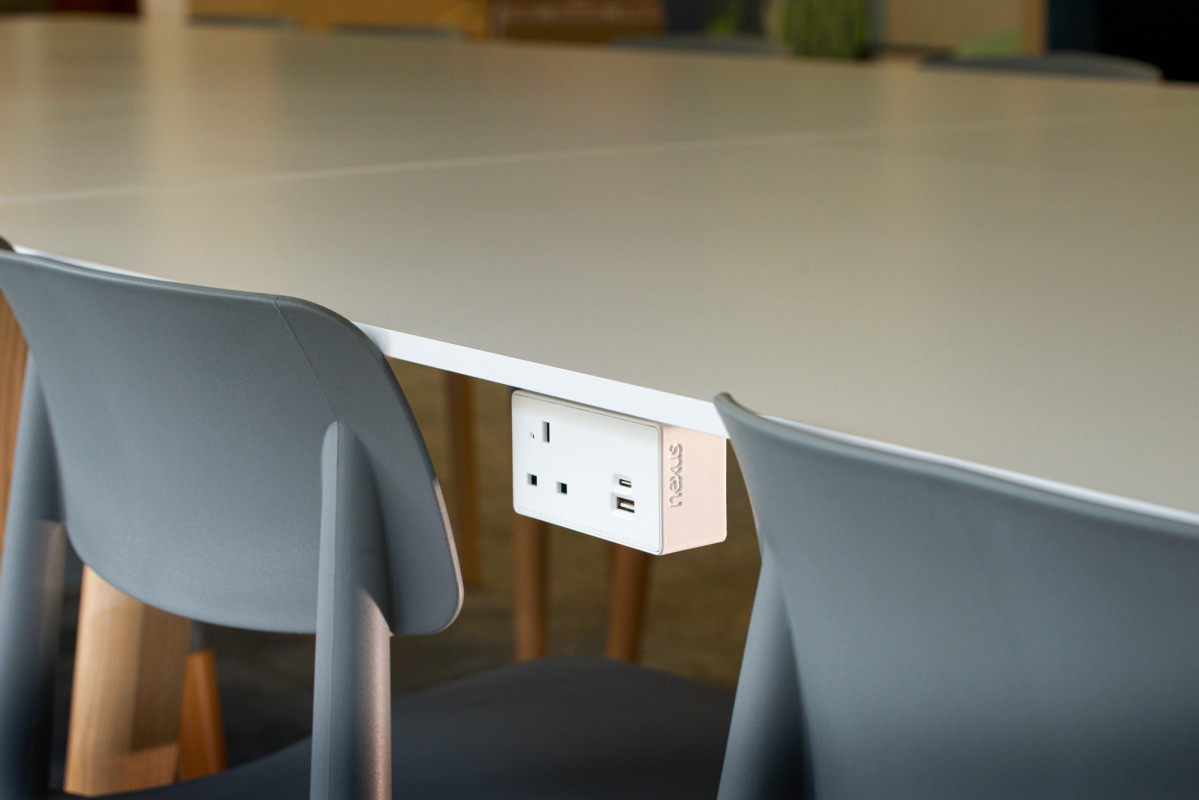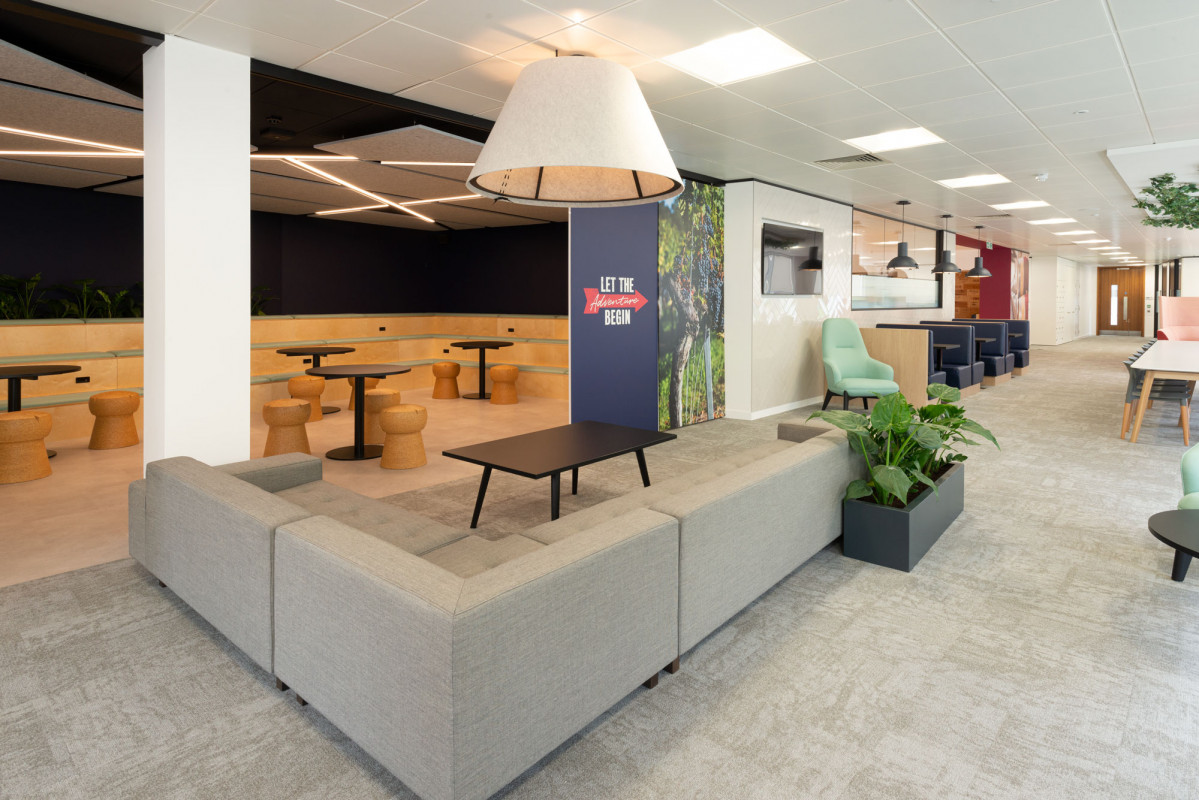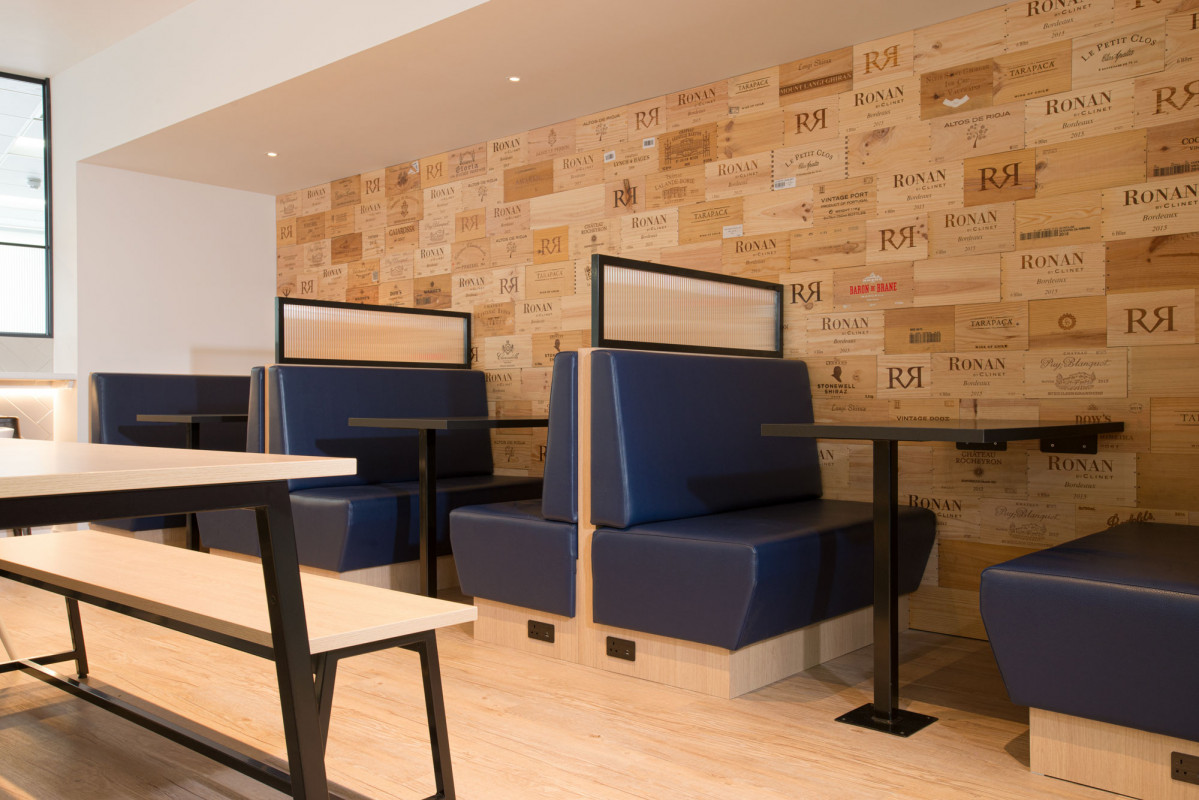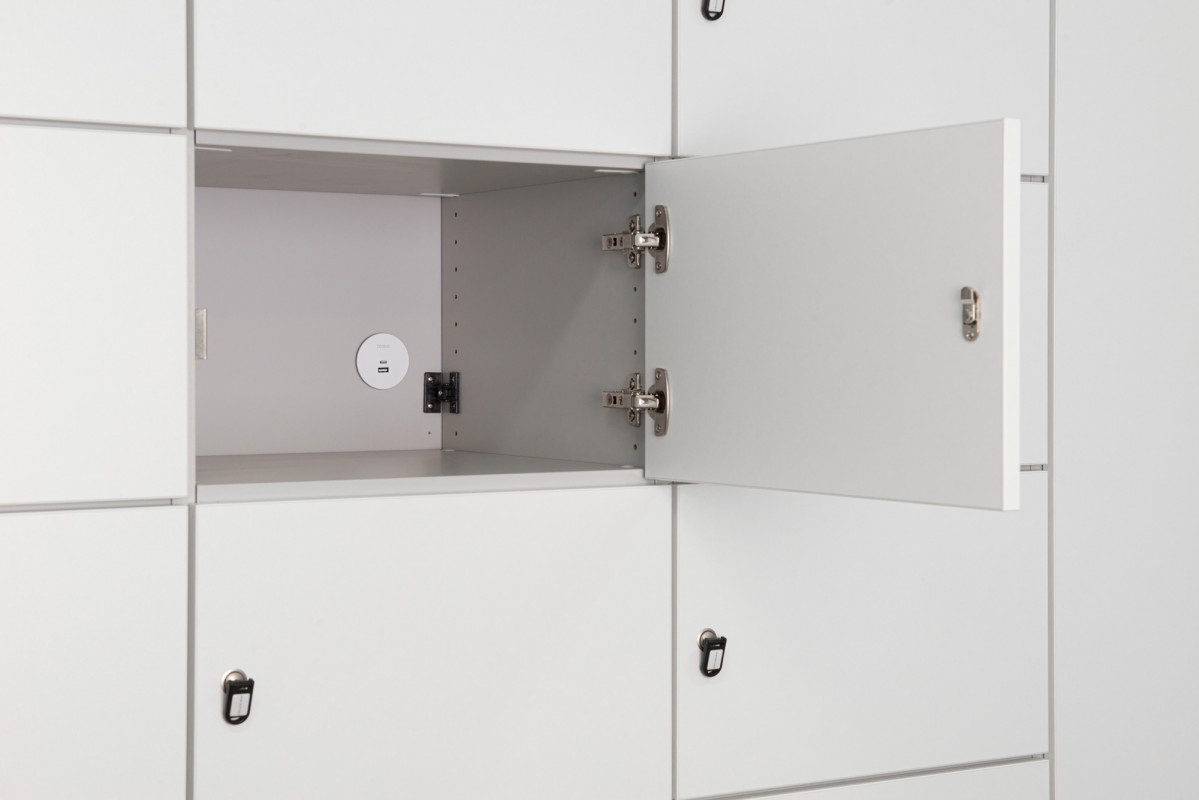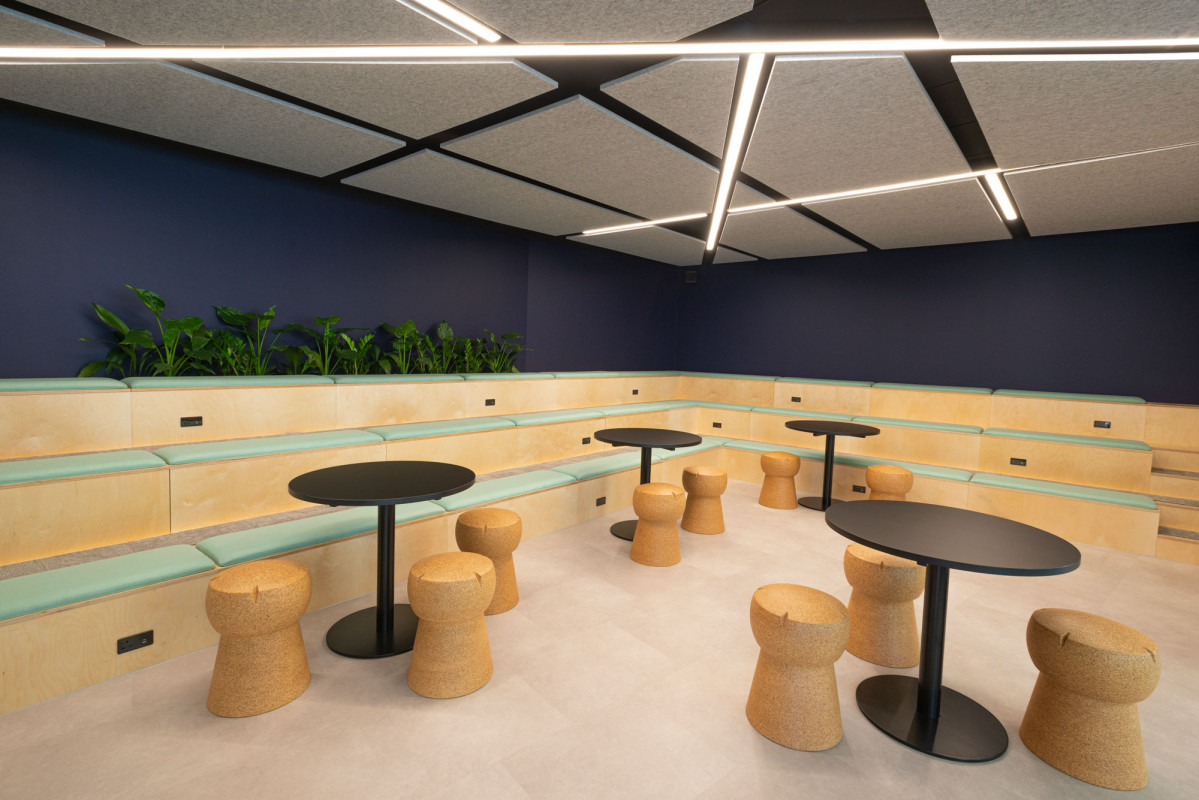 £350m International wine merchant
The Challenge - to find innovative power solutions to complement the office refurbishment of our customer, a £350million international wine merchant.
The project required specific commercial power needs, at the top of the list the product had to be unobtrusive but still have an outstanding aesthetic that differs from existing commercial power product in the market.
One area this particularly shows is the communal bleacher seating where the Oslo 102 range of panel mounted modules was chosen to supply 240v power & USB charging. The 102 Series provides a slim form factor (just 5mm thin), ideal for high traffic areas that require power outlets at a low height.
102 with black aluminium surround + black veneer was also selected for the Cafe bench seating area, providing a perfect contrast against the light oak panelling.
Sticking with the unobtrusive but beautiful theme are the desk modules. The Oslo 104 range which fixes beneath the desktop was specified to blend seamlessly with the white desking.
Connecting the 104 under-desk are 4 socket power modules + interconnect leads, each sitting within high capacity wire cable baskets. Mains starter leads fed through colour matched cable spines complete the installation.