Workstation sets for the home
BS6396 compliant solutions for safe home office working
Employers have a responsibility to ensure workers stay safe when working out of the office.
In the office power modules need to comply with BS6396; this reduces the risk of sockets being overloaded and helps to keep everyone safe.
Within the home the chances of an overload increase. The majority of home workers have been powering their workstations from extension leads. Extension leads sold on the high-street do not follow the same standards as the ones in your office.
Nexus WFH sets bring BS6396 standards to remote working and also look great!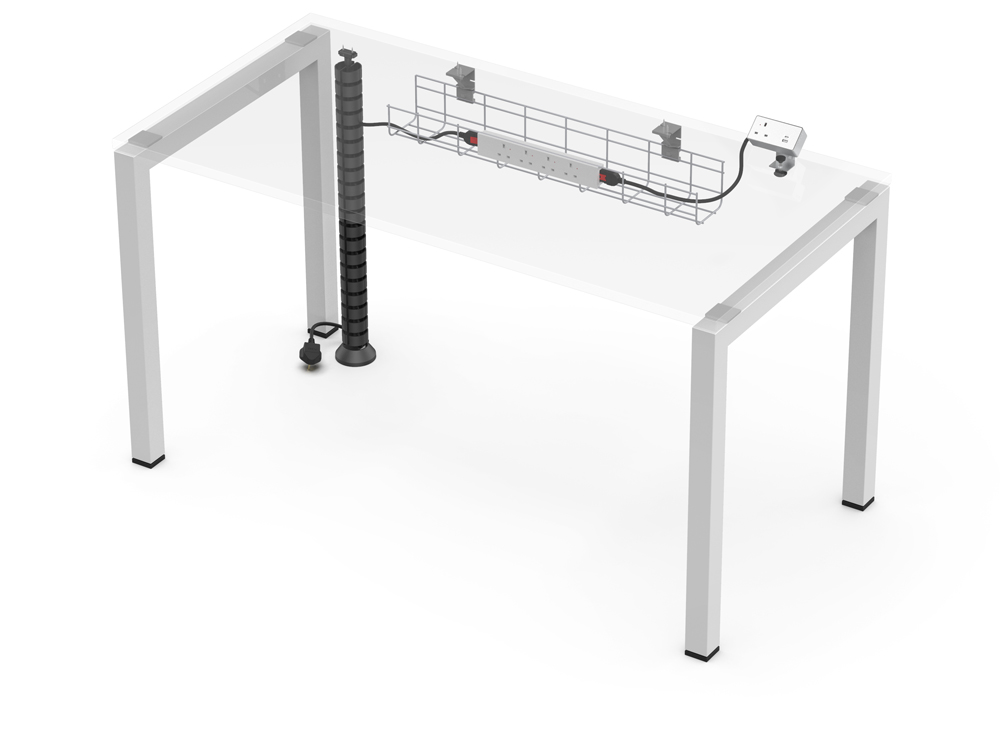 which set is right for you?
Loading resources...
resources
Download individual items by pressing Alternatively add resources to your crate to download as a batch by pressing next to an item. Click in the header to manage and download your resources
| set | code | power module | under desk module | cable basket | mains lead | cable spine |
| --- | --- | --- | --- | --- | --- | --- |
| 1 | NWS101001B | OSL101S1B Silver housing, black veneer | 4 socket, black | Silver Nexus Pro 750mm | 5M 13A UK, black | Black |
| 2 | NWS101001W | OSL101S1W Silver housing, white veneer | 4 socket, white | Silver Nexus Pro 750mm | 5M 13A UK, white | White |
| 3 | NWS102001B | OSL200BS1B Silver housing, black veneer | 4 socket, black | Silver Nexus Pro 750mm | 5M 13A UK, black | Black |
| 4 | NWS102001W | OSL200WS1W Silver housing, white veneer | 4 socket, white | Silver Nexus Pro 750mm | 5M 13A UK, white | White |
| 5 | NWS103001B | OSL103S1B Silver housing, black veneer | 4 socket, black | Silver Nexus Pro 750mm | 5M 13A UK, black | Black |
| 6 | NWS103001W | OSL103S1W Silver housing, white veneer | 4 socket, white | Silver Nexus Pro 750mm | 5M 13A UK, white | White |